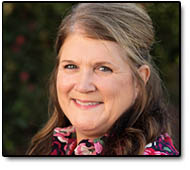 Michele Milota, Sacramento, CA—Executive Director – After graduating with a Bachelor of Arts degree in information and communication studies from Chico State University in 1989, Michele worked in the sales, television and education field. She brings passion, creativity, boundless energy, and many contacts to her work for the XPFSG. Michele is the mother of four children, one has XP.
Todd Feltner, Washington, UT—Chairman of the Board and Treasurer –Todd is a certified public accountant with expertise in business services and taxation with an emphasis of non-profit sector. He has worked in the industry for 24 years. Todd received his bachelor's and master's degree in accounting from Southern Utah University. He is the father of five children and two of his children have XP.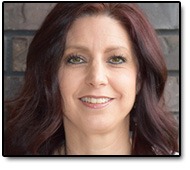 Jennifer Feltner, Washington, UT – Jennifer owns her own dance studio and has over 150 students enrolled. She also has a degree in cosmetology. She is an active leader in her community and church and she is a mother of five children, two of whom have XP.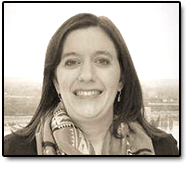 Sarah Madden, El Dorado, KS – Treasurer—Sarah is the Office Manager and Accountant for Butler Rural Electric Cooperative. She received her bachelor's of science degree in Accounting from Emporia State University. She is the treasurer for the First Christian Church in El Dorado. She is the mother of two children, one of whom has XP.
Kyle Madden-El Dorado Kansas–Kyle Madden teaches high school math and social studies at Bluesten High School and mathematics at Butler Community College. He received his Bachelors of Education from Emporia State University and his Masters in Sports Administration from Wichita State University. He is the father of an XP child.
Johanna Sweet, Roanoke, VA –   Johanna is an Associate Professor of Business Administration at Roanoke College and established Sweet Research, Training, & Consulting LLC. She received her Doctor of Education from The George Washington University, an MBA from East Carolina University, and a Bachelor of Arts from The University of NC at Wilmington. She worked in healthcare administration prior to academia. She is the mother of two children, one whom has XP and one whom has celiac disease.
Jeff Lester, Minneapolis, MN – Jeff is a Sr. Manager at a large specialty retailer. He also owns and operates Grandpa's BBQ Shop, a small business producing and selling handcrafted BBQ sauce to help raise funds to support the XP Family Support Group. He serves as chair of the Park Advisory Board and Charter Commission for the City of Blaine, MN.  Jeff received his associate degree in Finance and Credit Management from Alexandria Technical College, a Bachelor's degree in Business Administration – Finance & Management from Southwest MN State University, and a Master's degree in Project and Program Management from Brandeis University.  He is a father of two children, one of whom has XP.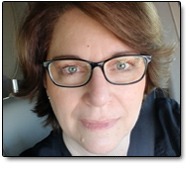 Cindy Cassinat, Gilbert, AZ – Secretary – Cindy is a Computed Tomography (CT) Technologist at a Trauma 1 medical center. She received her degree in Radiography from Pima Medical Institute and received a certificate in Computed Tomography at Gateway Community College. She loves spending time with her 7 grandchildren. She is the mother of 4 children, one has XPA.
Laura Niedernhofer, M.D., Ph.D. joined the University of Minnesota in 2018 to create and direct a new Institute on the Biology of Aging & Metabolism. She is a Professor in the Department of Biochemistry, Molecular Biology and Biophysics at UMN. Dr. Niedernhofer's scientific expertise is in DNA damage and repair, genome instability syndromes like XP, cellular senescence and aging. Prior to moving to Minneapolis, Laura was at The Scripps Research Institute, where she helped spearhead identification of a new class of drugs called senolytics. These are drugs that kill damaged, festering senescent cells. The hope is that senolytics will have beneficial effects in XP to delay neurodegeneration, hearing loss, premature menopause and other symptoms that can be viewed as accelerated aging. Ideally, senolytics will delay age-related decline in the elderly as well.
Laura studied chemistry at Duke University, physiology at Georgetown University, and completed the medical scientist training program at Vanderbilt University School of Medicine. Her post-doctoral training was at Erasmus Medical Center in Rotterdam, Netherlands, where she learned to make mouse models of genome instability syndromes like XP. She has been attending meetings for XP families since 2003.
Hal Paldrmann, Dania Beach, FL.  Hal is a retired Postmaster with the United States Postal Service.  After a 37 year career, it was time to enjoy travelling, golfing and spending time with family.
Hal is a Grandfather to one granddaughter and three grandsons, one of which has XP.  Hal looks forward to working with and being a part of such a worthwhile organization as the XP Family  Support Group.